Our first trip to Las Vegas, NV back in 2017 was a unique experience that we'll never forget. We went for a timeshare presentation by Bluegreen Vacation Club, which is associated with Choice Hotels. They lodged us for a couple of days at the Tuscany Suites & Casino. We flew out of McAllen International Airport (MFE) to McCarran International Airport (LAS) via Allegiant Air for roughly $250 each. This would be Mrs. TWM's first flight ever, so she was understandably nervous.
We spent our first night at the Tuscany Suites & Casino and attended the timeshare presentation the next morning. The Tuscany Suites & Casino was perfect for us because the room was large compared to what you normally get from a hotel.
After the presentation, we returned to the Tuscany to have dinner at Pub 365 and explore Las Vegas. We decided to walk along the Freemont Street Experience to explore some of old Las Vegas. We had dinner at the Golden Nugget and then continued walking around in the hustle and bustle. We bumped into a guy at a shop who chatted us up and invited us to another timeshare presentation for another company that could get us a better deal. We agreed to meet with a sales rep the next morning.
The annual fee for this second timeshare presentation was lower than for Bluegreen and it also gave us access to the RCI exchange. So, we decided to cancel our contract and sign up for the new timeshare. In order to do this, we had to express mail our cancellation request to Bluegreen within a certain number of days.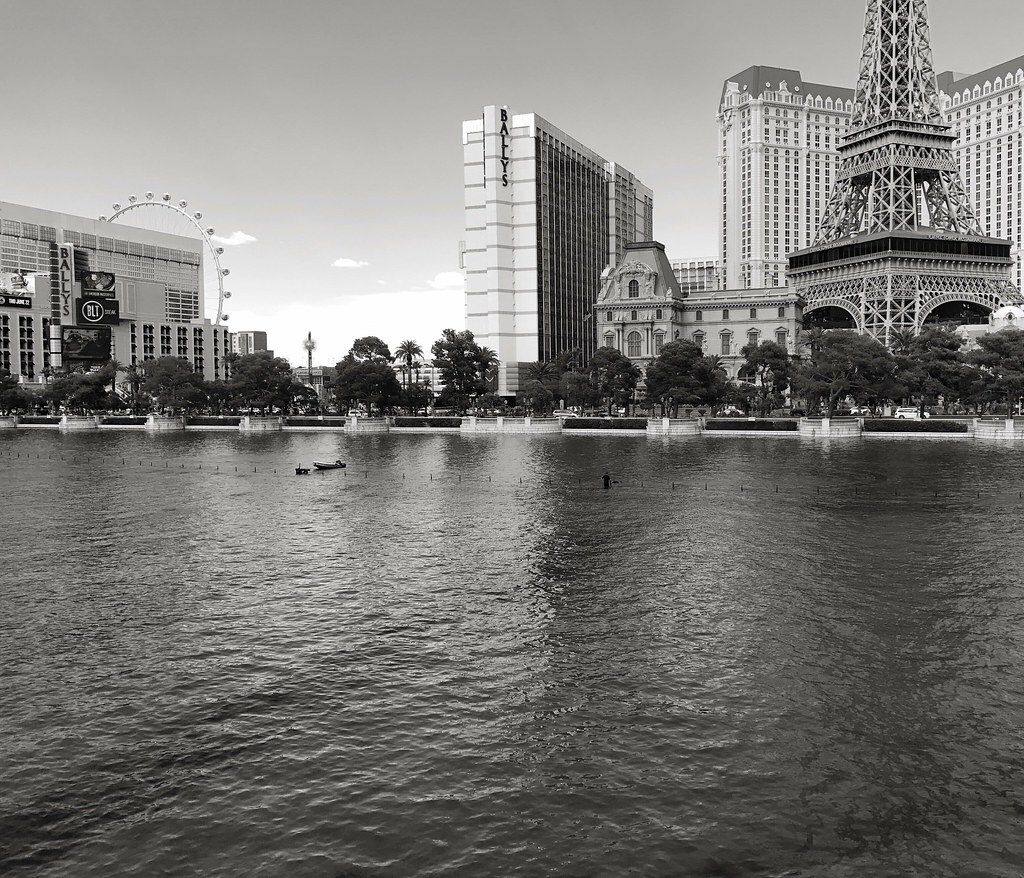 Our memory is vague as to how we wound up spending an extra night in Las Vegas. We stayed at Bluegreen Club 36 the night before our planned departure. I may have extended our stay by paying for an extra night with hotel points. It was a strange situation given that we had canceled our timeshare contract with them. This would be our last night in Las Vegas prior to flying home.
Unfortunately, at the time, there wasn't much within walking distance except for a pizza shop and a liquor store on the property. We like staying in condos precisely because it's like being in our home. We had real utensils and real dishes to eat our take out dinner. We can also count on most condos to have wine glasses for those days on which we decide to have a bottle of wine, or two.
The next morning, we hailed a ride to the airport and were excited about getting to the airport as we could spend some time at the American Express Centurion Lounge in Las Vegas. Unfortunately, all flights were cancelled due to the high temperature of 118 F and low air density requiring longer runways for planes to take off. This was our first experience with cancelled flights. With larger airlines it is easier to recover from cancelled flights, but smaller airlines, such as Allegiant, only have a handful of flights departing each day.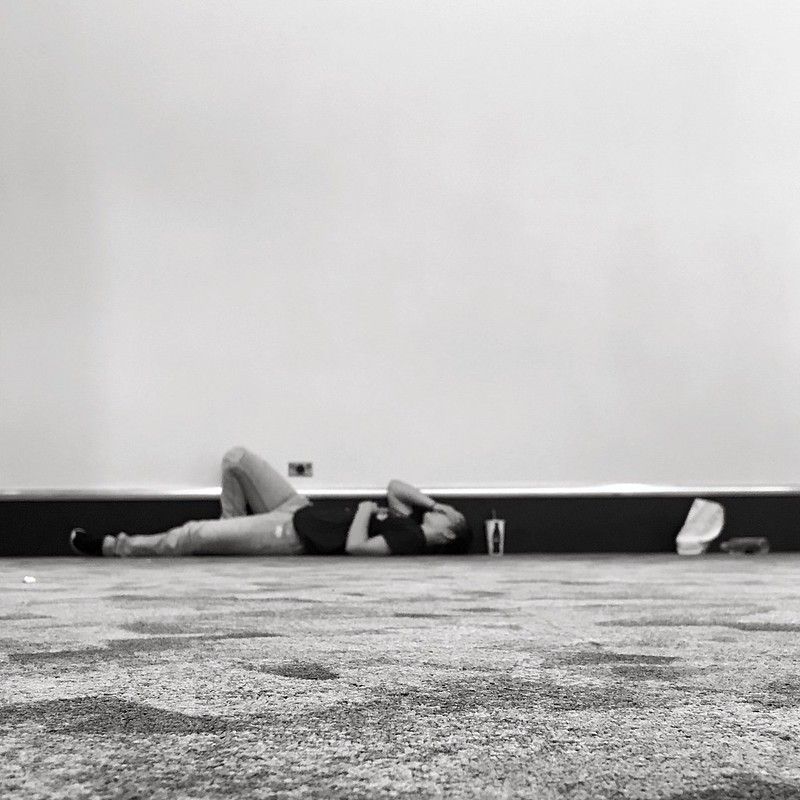 We managed to book a room at the Luxor Hotel and Casino, which is a giant black pyramid with a couple of towers adjacent. Finding our room was a labyrinthine experience from the pyramid to one of the towers, but we were dead tired and willing to stay anywhere at a reasonable cost.
Our scheduled flight the next day was not an early flight. Fortunately, this gave us time to order breakfast to our room and enjoy a sunrise view from our south-facing room towards the pyramid. Back at the airport, we were not going to get a flight back to McAllen anytime soon. The best they could do was get us to Austin, Texas on the same day. We took the offer, along with vouchers for free flights. We landed around dusk and rented a car, which qualified for an upgrade thanks to the American Express Platinum card. It was fun to drive that home over the next five hours. Overall, our first trip to Las Vegas was a unique experience that we'll never forget. Despite nothing going to plan, we have fond memories from having experienced it together.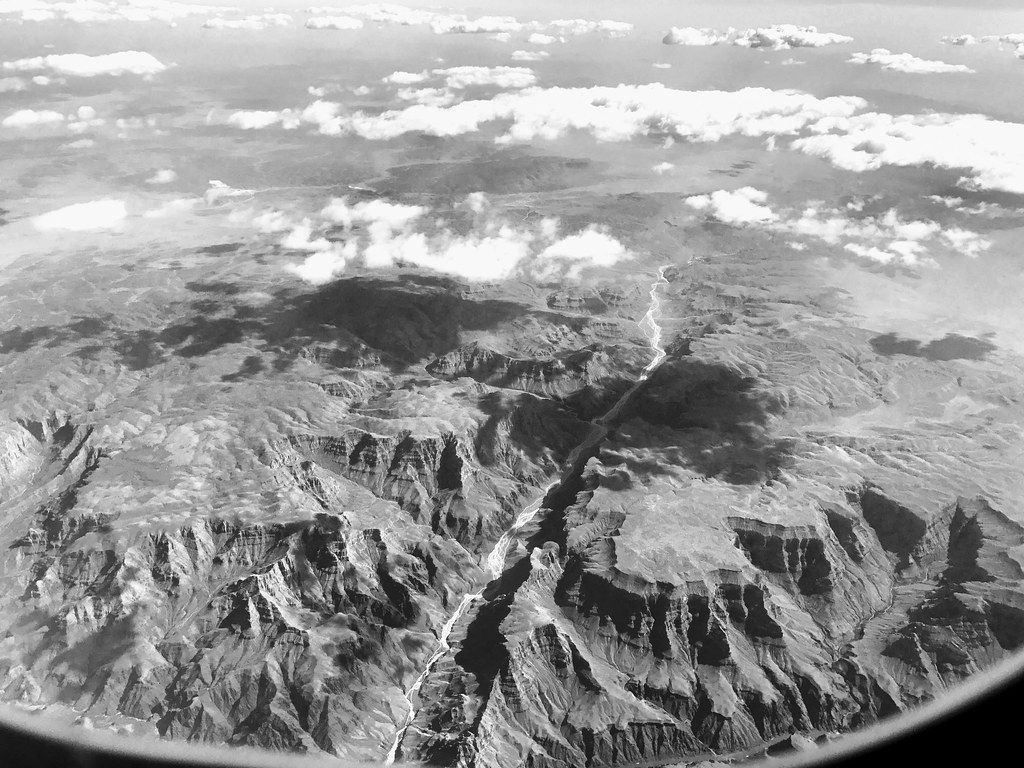 NOTE: All images are mine.